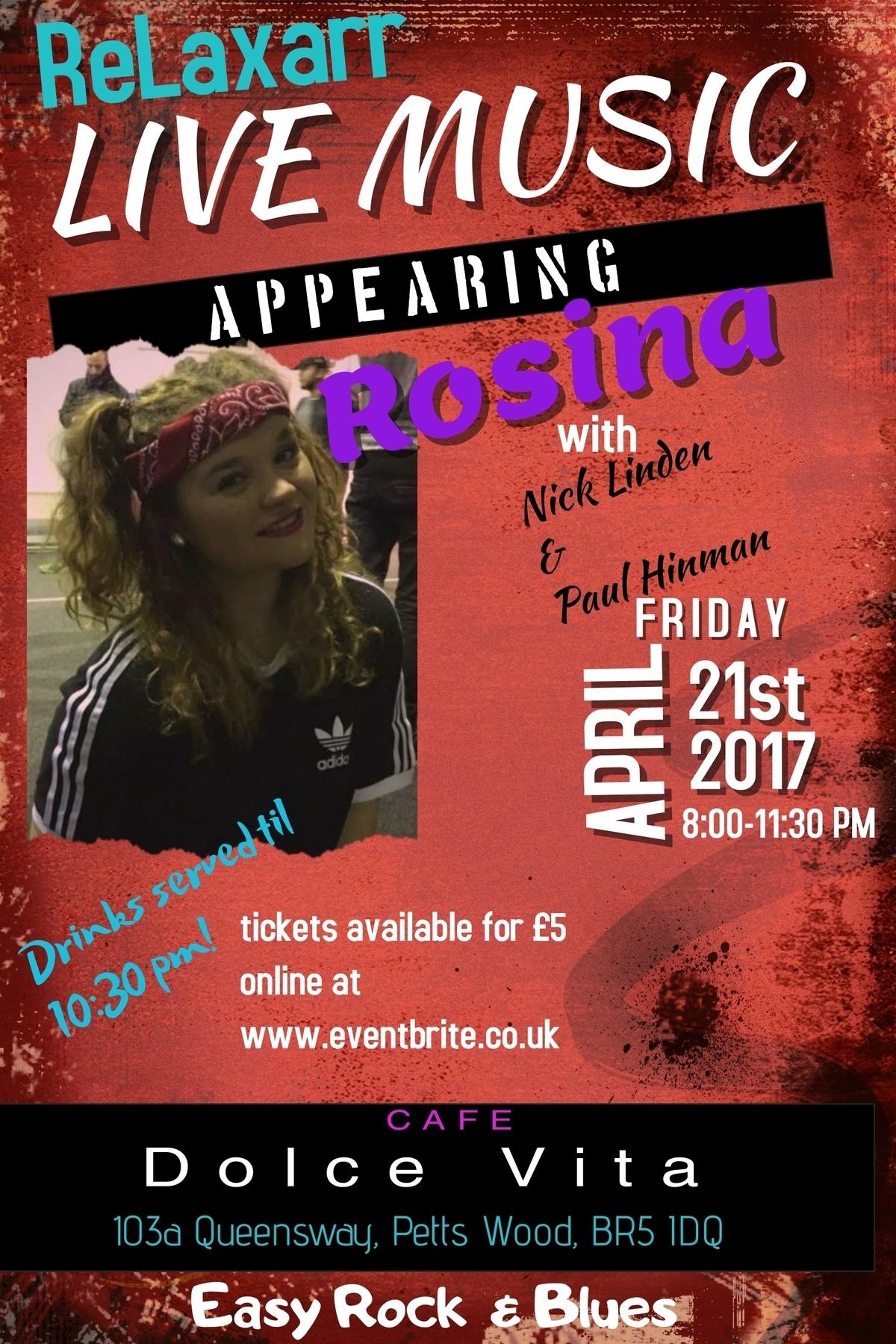 Rosina supported by Nick Linden & Paul Hinman, performing a mixture of Easy Rock & Blues with some original songs.

June  - Random Acts (Accoustic Set) 

Random Acts is a  popular 6 piece party and pub covers band from Southeast London.  You can catch them  in and around London's vibrant live music scene in venue such as Jam Circus,Dolce Vita and O'Neils.  
They play an upbeat mix of Mod, Rock, Ska, indie and pop from the 60s to the current chart

 from The Jam to the Kaisers to Kasabian to the Specials via John Newman and Bruno Mars. 

Coming soon . . . . 
Monthly - Folk & Blues  
Last Thursday of every month!
Yasmin Stotters Highly Strung 

​Playing 50's, 60's, 70's foot stomping music!
Previously at Cafe Dolce Vita Live Music Nights